Date/Time
19 Apr 2012 until 21 Jul 2012
6:45 PM - 8:45 PM
Venue
Hampstead Theatre, Eton Avenue, London, , NW3 3EU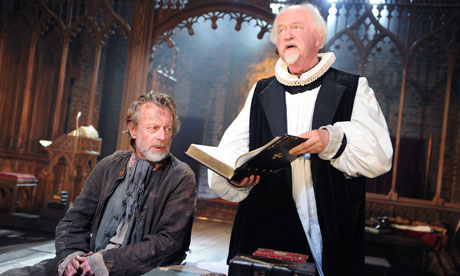 The Word of God…something to die for?
Two men, across an 80-year divide, translate the word of God into English. For one, it means death at the stake. For the other, an archbishop's mitre…
After almost a century of unrest, the King James Bible was intended to end the violent upheavals of the English reformation. But deep-seated conflicts force a leading translator to confront the betrayal of his youthful religious ideals.
David Edgar's critically acclaimed play opens at the Duchess Theatre from 19 April for a strictly limited West End season, directed by RSC Artistic Director Designate Gregory Doran.
Tickets : £22.50
Performance : Please Contact Venue for more details.
Loading Map....
Get Driving Directions Here